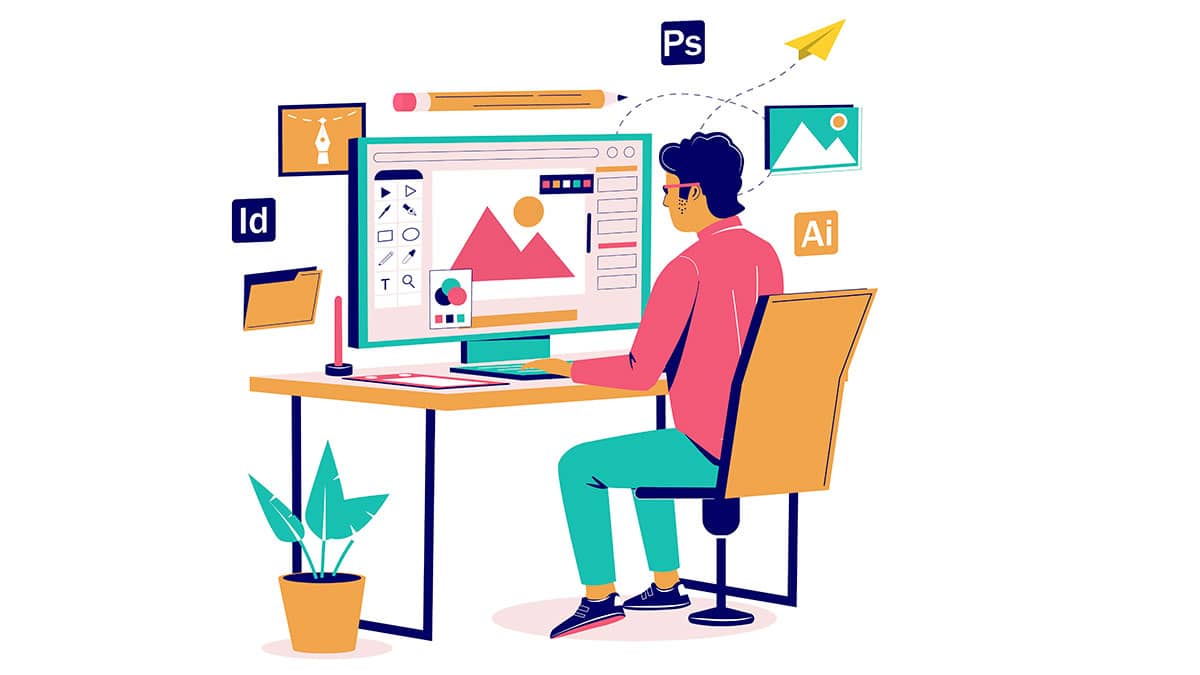 Graphic design into animated videos? How did it happen? Let's learn on this article!
More recently, marketing strategists have used animation or explainer videos to promote their content—for example, tips for creating explainer videos that convert leads to targets. Want to know step by step about making promotions with animated videos.
Website Optimization Company hired an animation company to create animated videos to help generate sales, earning $21,000.00 per month with animated videos costing between $5,000 and $15,000.
Curious and want to learn more about the animated video?
What is Animated Video?
Animated or explainer Videos are short marketing campaign videos companies use to explain a product or service. Most explainer videos are used for the homepage or product page.
This video is quite popular, increasing conversions by over 100% for the sales department.
Why Are Animated Explainer Videos Effective?
Video explainer combines sound and text in straightforward and most understandable concepts. The browser combines the two compared to video or text, which uses either one.
These are some excerpts from an online poll on the effectiveness of explainer videos.
70% of online traffic consists of video content. Based on research, these videos have been used not only for entertainment but also for marketing and advertising.
A retail company created a poll and produced a result that over 90% of online shoppers found this video helpful, consisting of testimonials or tutorials.
Guide to Creating Animated Explainer Videos from Graphic Design
Creating animated videos sounds difficult for beginners or new beginnings. Do not panic or rush if confused to make it. You can also use it for presentation videos purposes.
There are four steps below that you can follow,
#1. Text Draft
The first step when making a video is to create a draft. In this script, you and your team will discuss a theme or idea about video planning.
#2. Storyboard
The second step is to design the video using an image or a sketch. You will pour the drawing onto the paper like a comic.
#3. Production
Storyboard and text combine into one for these steps. You don't need to have a knack for design, but software assistance can be a good start.
#4. Video Polishing
The final touch of the process is polishing your video with sound, narration, and voice acting to create a compelling commercial or video.
How to Easily Create Animated Graphic Designs using Coreldraw
Coreldraw is a vector graphics editor tool. Many designers use it from professional students to business needs for moving images. How to make a simple animated graphic design is also relatively easy, with pretty good results.
#1. First Step
In discussing how to make simple animated graphic designs easily, this opportunity uses a combination of features from Coreldraw and CorelPhoto-Paint X7 software. So first, make sure if you have installed the program on the device; if not, please download it first.
If you already have the two correction software, the first step is to open the Coreldraw program on your computer device. The trick is to be able to directly click on the icon on the desktop or via the Start menu.
#2. Second Step
After opening the CDR program, before making an animated object graphic design, you must first control the document size from Coreldraw.
Please use a custom size according to your needs. For this occasion, for example, set the width and length dimensions of 500 pixels with the number of pages or number of page 4.
#3. Third Step
Create the First Object
Now is the time to create the animated graphic design. You can start by drawing objects with simple components. For example, please create a circle shape using the ellipse tool. Next, change the size, length and width to 500px.
Next, make the circle shape design so that it looks like a donut. The trick is to point the cursor at the object then trim and shape. Initially duplicate a similar image but with a smaller size, then change the background color to white as follows:
Press Ctrl + C then paste with Ctrl + V
Select cursor to duplicate object
Press the Shift key, then change the background color to white
Select the white duplicate object, then trim it to the original red circle that was originally
Create Third to Fourth Objects
For simple animated graphic designs, you can make the second, third, and fourth objects the same as the first, donut circles but different sizes and colors. For example, yellow, green, and blue. Then break it all up into pages.
Copy object all pages
The first page is filled with the smallest one, namely the blue object, so it eliminates the other color donuts.
The second page contains a yellow object. Use the same method as the first page that the video trimmed initially
The third page contains a green object.
The fourth page contains the object with the largest size in red.
Based on the explanation above, it appears that you can produce good moving images even with just simple components if you are willing to learn. Good luck!